Hello and welcome!
I'm Tim, I've had a lifelong interest in computers and a fascination with all things electrical and mechanical. I love digging around in how things work, and finding ways to make them work better.
I write code, play with hardware and try to break into things (always with consent)!
Hopefully there's some interesting content that brought you here, but if not I'm working to create some, and in the meantime here is a picture of some cats.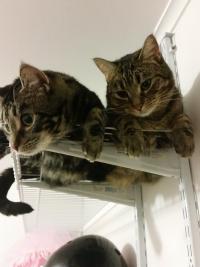 If you'd like to get in touch you'll find my usual haunts along with mail on the sidebar to the left.